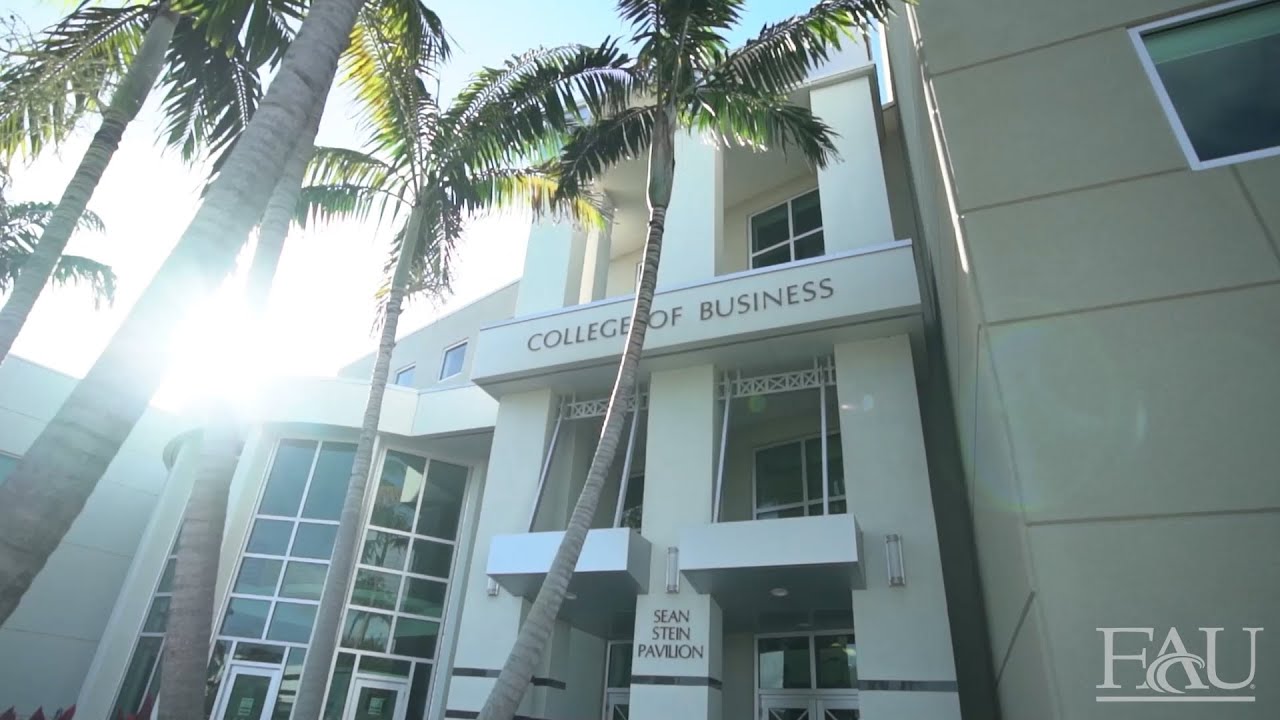 Boca Raton, FL, February 7, 2023 (XXXX Newswire) – In a joint statement, Noble Capital Markets, Inc. ("Noble") and Florida Atlantic University announced today that NobleCon19 – Noble's 19th Annual Small and Microcap Investor Conference – will be held at the University's College of Business Executive Education facility, Dec. 4-5, 2023, in Boca Raton, Florida. The 52,000 square foot, state-of-the-art facility was opened August 2020. Noble has worked with the University for over a decade and was instrumental in the development of their Equity Analyst Program.
Over the years, Noble's Intern Program has generated great assets with graduates from the University. "We are extremely proud of our long-standing relationship with Florida Atlantic University," said Nico Pronk, Noble's President and CEO. "This new collaboration certainly elevates it to a whole new level." Vegar Wiik, Executive Director of the College of Business, Executive Education agrees, stating "Our vision for the College and this magnificent structure is to effectively integrate our curriculum with established businesses. Daniel Gropper, dean of FAU's College of Business, said the financial industry is an important, integral part of the economy. "I can't think of a better way to expose our students to the importance of emerging growth companies than to have 100 plus executive teams in the halls of our campus," he said.
The entire College of Business Executive Education facility will transform into NobleCon19. Each presentation room will accommodate investors, in tiered seating with personal monitors. High-definition cameras, full-room microphones (to capture audience questions), three large screens, and full webcasting capabilities will offer the most technologically advanced conference environment on the circuit. Attendees will also experience similarly equipped rooms for panel presentations, private breakouts, and meetings, and in large gathering spaces, both indoors and out, as well as 800 free covered parking spaces. Florida Atlantic University is centrally located in Boca Raton, off I-95, only minutes from the Boca Raton Airport, and less than half an hour from Fort Lauderdale International Airport. Privaira, located at Boca Raton Airport is the official private air charter company for NobleCon19. A wide range of hotel accommodations are available within a five-mile radius, from economy to the ultra-luxurious "The Boca Raton." Noble will be working with several properties to offer NobleCon19 attendees discounted rates.
The format of NobleCon will include company presentations followed by Q&A sessions and select one-on-one meetings for qualified investors only, as well as several industry panel presentations. On the networking side, Noble is planning for informative keynote speakers and live entertainment, in an effort expand the business day in a more casual, conversational environment. All company presentations and panel discussions will be digitally streamed and made available exclusively on www.channelchek.com – Noble's proprietary investment community portal.
Who should attend? Public companies from any business sector with market capitalizations of approximately $2 billion and below. Private companies planning a capital raise, considering becoming public, or an M&A event. NobleCon19 will suit every level of investor; high net worth individuals, family offices, self-directed investors, private equity, RIAs, financial advisors, equity analysts, and institutional investors.
About Florida Atlantic University
Florida Atlantic University is a public research university with its main campus in Boca Raton, Florida and satellite campuses in Dania Beach, Fort Lauderdale, Jupiter and Fort Pierce. Established as Florida's fifth public university in 1961, FAU has quickly grown to become one of the largest institutions in the state by enrollment. Florida Atlantic University is classified among "R2: Doctoral Universities – High research activity." Florida Atlantic offers more than 180 undergraduate and graduate degree programs within its 10 colleges. The university is accredited by the Southern Association of Colleges and Schools (SACS).
About Noble Capital Markets
Noble Capital Markets, Inc. was incorporated in 1984 as a full-service SEC / FINRA registered broker-dealer, dedicated exclusively to serving underfollowed small / microcap companies through investment banking, wealth management, trading & execution, and equity research activities. Over the past 37 years, Noble has raised billions of dollars for these companies and published more than 45,000 equity research reports. www.noblecapitalmarkets.com email: [email protected]
:
NobleCon19